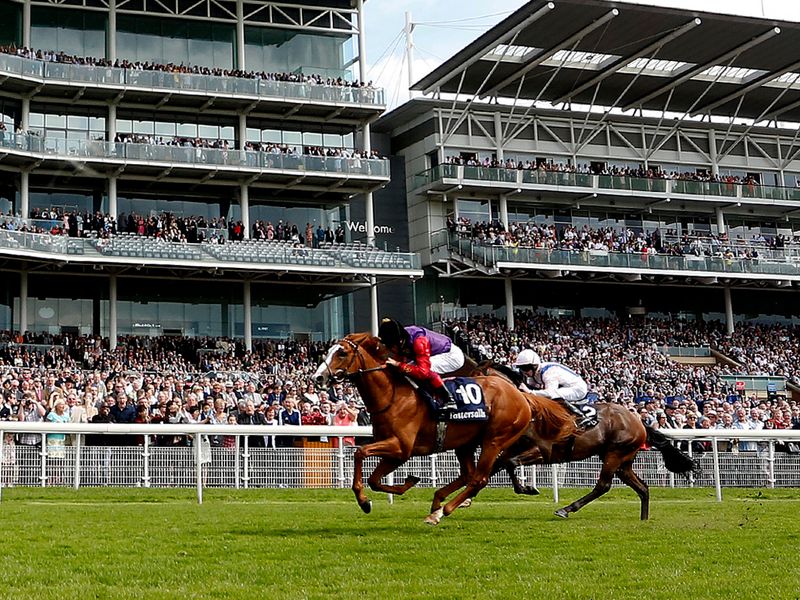 Well another Ebor Meeting behind us and another Ebor loss for me. This time I decided not to go it alone so enlisted the assistance of Betfan's Andy Bell. Full of enthusiasm with glowing reports of previous successes I set aside €1,000 bank for the duration. Advised betting ranged between 0.5 pt to 5 pt maximum bet. I decided as York was a difficult place to find winners to assign €10 per point.
First day, first race nearly got off to a good start when Highland Acclaim was an unlucky second at a good price. Second race came our first maximum bet on Mohab who did not perform was disappointing to say the least. Gleneagles was a non runner in the third race of the day where Golden Horn, odds-on was beaten by the outsider prices at 50/1. Our next two bets were a washout, leaving us with a loss on day one.
Day 2 got off to a flying start with Tasleet,a maximum bet of 5pts, wins, and Besharaah followed up with a max e/w bet, 2.5pts, in the second. Things regressed after that with losing bets on the 3rd, 4th and fifth race. The 4th bet was a maximum win bet on Covert Love, second. Small profit shown on the day. Day 3, Top Tug, a maximum e/w bet was placed at 6/1, so, a slight profit in first. Next 4 bets were losers, including a maximum bet on Acapulco. Another losing day and only Day 4 to get back Fee and loses. Got off to a flyer with Modialiste winning at 6/1. Things took a dive after that with a non-runner in second and Finnegan not taking to the ground in third, alarm bells were ringing. Next race was our last maximum bet, Ornate, didn't get the best of rides and came third. Last two bets, Roseburg and Imtiyaas both came second and would have finished off the Ebor meeting with a flourishing recovery if both had won.
Overall, I can say that we were a slightly unlucky with 7 seconds and showed a loss over the four days.